Tag Archive for: hamstrings
Contact Me contact@brinkzone.com
The Stiff-Legged Deadlift is a key exercise for hamstring development but it doesn't fully address adductor development. That's where...
Most standard weight training exercises operate in an up and down, forward and back plane of movement. But that...
Do you have a hard time feeling your hamstrings working when you do stiff-legged deadlifts? You will never EVER...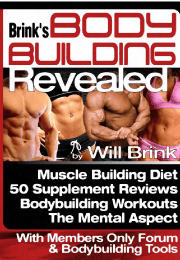 Get Bodybuilding Revealed For Free!
* BBR PDF Download
*Automatically sign up to
Will's newsletter

Categories