Tag Archive for: cocoa
Contact Me contact@brinkzone.com
It's no secret I'm a big fan of coffee. It has a wide range of potential health benefits, and...
Cocoa has a long list of potential benefits, some of which are covered in my Bomb Proof Coffee write...
A few years ago, I read a Will Brink article on 'Bomb Proof Coffee' and was intrigued. I am...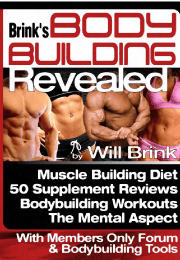 Get Bodybuilding Revealed For Free!
* BBR PDF Download
*Automatically sign up to
Will's newsletter

Categories
Recent Comments