Tag Archive for: fitness
Contact Me contact@brinkzone.com
Here's another scary article on the "dangers" of bodybuilding from the BBC. Every time I see an article like...
Gang, some of the work I do is with law enforcement as a civilian contractor, usually working on fitness...
Welcome to the new and improved BrinkZone blog. Hopefully you all will note the improvements. It's a much better...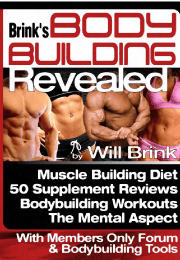 Get Bodybuilding Revealed For Free!
* BBR PDF Download
*Automatically sign up to
Will's newsletter

Categories
Recent Comments