Archive for category: Training Programs
Contact Me contact@brinkzone.com
As the old saying goes, "When you're a hammer, everything looks like a nail." And I'm guilty of this...
Everything You Ever Wanted to Know About CrossFit Gang. CrossFit is a popular method of exercising these days and...
The acronym "Keep it simple stupid" or "KISS", has been used for decades by the military, business schools, medical...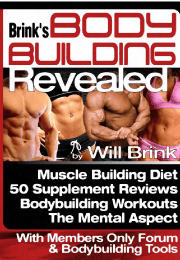 Get Bodybuilding Revealed For Free!
* BBR PDF Download
*Automatically sign up to
Will's newsletter

Categories
Recent Comments